SAVE THE LOW WATER BRIDGE

This website is being updated often. Please check back, and in the meantime, enjoy this photo of the bridge, and check-out these Links. Thanks.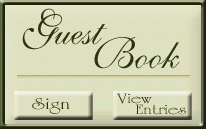 MEDIA and PUBLIC CONTACT:

The Low Water Bridge Committee can provide Hi-Def B-Roll footage, Photographs and Documentation as needed. 

Please Call 417-385- 6966 or e-mail us at

This website is always being updated, and more content

will be added soon, so please 

check back!

Take a GoPro drive across the historic Low Water Bridge in Joplin, MO.

Click 
HERE
 for the Video. 
SAVE THE LOW WATER BRIDGE

This is where we started:

SIGN THE PETITION TO SAVE THE LOW WATER BRIDGE

Updated May 22, 2016  (Petition Now Closed)

You now have an opportunity to state your support for protecting the historic Low Water Bridge from being demolished and replaced.

I know many of you have commented on our Facebook Page to date, but to make sure your feelings are presented to the decision-makers, please go to the petition link, make your supporting comments and share the Link with others:

[Note: After signing our petition, a donation page may appear. You do not need to donate for your signature to take effect, just return to this page.]

UPDATE: On April. 21st., fourteen letters were delivered to every Joplin City Council member, the Mayor, the City Manager and all three Newton County Commissioners, that express our concern for saving the Low Water Bridge. In addition, press releases have been sent to all the local media outlets by the "Save the Low Water Bridge Committee" and will be updated often so we can continue to present this cause to our community.

As of this Memorial Day, not one Joplin Councilman or Newton County Commissioner has replied or shown interest in our cause....and this is why we must take our cause to the media!

Please contact Roderick Harsh at visit66@yahoo.com if you would like to be a part of our committee. Thanks.

At a City of Joplin meeting on 10/02/17, the City formally agreed to spare the Low Water Bridge from demolition ! 

This website will remain active to update you on future plans for Pedestrian Use Only.

Thanks for all your support.

Rod Harsh