SAVE THE LOW WATER BRIDGE

This website is being updated often. Please check back, and in the meantime, enjoy this photo of the bridge, and check-out these Links. Thanks.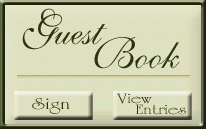 MEDIA and PUBLIC CONTACT:

The Low Water Bridge Committee can provide Hi-Def B-Roll footage, Photographs and Documentation as needed. 

Please Call 850-612-0654 or 417-385-6966...

This website is always being updated, and more content

will be added soon, so please 

check back!

Take a GoPro drive across the historic Low Water Bridge in Joplin, MO.

Click 
HERE
 for the Video. 
SAVE THE LOW WATER BRIDGE

LATE AUGUST 2019 UPDATE:  

LOW WATER BRIDGE IS CLOSED TO MOTOR TRAFFIC, OPENS TO PEDESTRIAN USE ONLY, AND GETS A NAME!

At a City of Joplin meeting on 10/02/17, the City formally agreed to spare the Low Water Bridge from demolition ! 

This website will remain active to update you on future plans for Pedestrian Use Only.

Thanks for all your support.

Rod Harsh

Looking North with

concrete barricades.

Looking South with Steel Posts coming to block cars.

View of Shoal Creek from the closed bridge.

Bring your lawn chairs and enjoy the serenity this historic bridge provides. Picnic, fish, wade, hike or just soak-up the sun.  This is YOUR bridge, so feel free to use it!

Check-Out our PHOTO-GALLERY 
HERE